When it comes to healthcare, Greece has a well-established system that offers both public and private hospitals. The public hospitals in Greece, an integral component of the nation's healthcare ecosystem, are accessible to all, reflecting Greece's commitment to universal health coverage.
Private hospitals in Greece offer personalized and immediate care, with modern amenities, advanced technologies and an environment that prioritizes patient comfort and well-being. These institutions have carved out a niche for themselves in providing customized medical services, marking Greece as a destination for health and wellness and contributing significantly to the development of medical tourism in Greece.
The healthcare system in Greece is funded through social security contributions, allowing residents to access free healthcare services. Throughout the years, Greece has made significant advancements in its healthcare infrastructure. The country has seen the establishment of numerous hospitals, both public and private, to cater to the needs of its growing population.
The healthcare system has been shaped by the evolving healthcare landscape, adapting to new technologies and medical advancements. This commitment to progress has contributed to the success and reputation of hospitals in Greece.
Table of Contents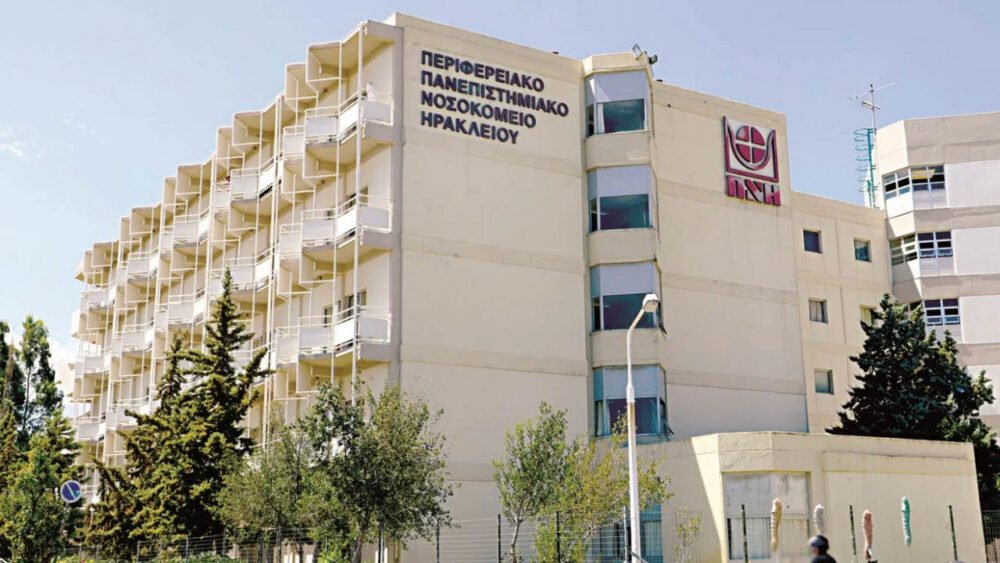 Public Hospitals in Greece
Public hospitals in Greece play a vital role in providing accessible healthcare services to the population. With a total of 283 public hospitals, individuals have a wide range of options when seeking medical care. These hospitals are categorized into general and specialized facilities, ensuring that patients receive the appropriate treatment for their specific conditions.
One example of a public hospital in Greece is the Agia Sofia General Children's Hospital in Athens. This renowned hospital specializes in pediatric care, offering a wide range of medical services for children in need. From general health check-ups to specialized treatments, the hospital's dedicated team of healthcare professionals ensures that young patients receive the best care possible. With its state-of-the-art facilities and commitment to excellence, Agiia Sofia General Children's Hospital is a prime example of the quality care provided by public hospitals in Greece.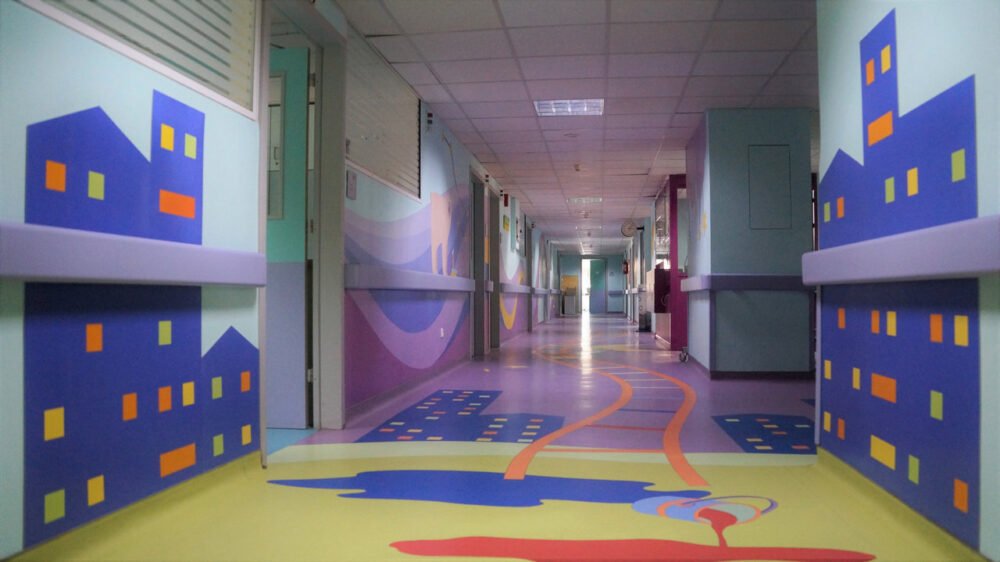 Public healthcare in Greece can be accessed through the social security program. This ensures that residents who have contributed to social security have access to free healthcare services. The availability of English-speaking healthcare professionals in public hospitals is another advantage for international patients seeking medical treatment in Greece.
Read more:
Private Hospitals in Greece
In addition to public hospitals, Greece is home to numerous private hospitals that offer top-quality healthcare services. These private hospitals often provide better conditions and newer equipment compared to their public counterparts. Private hospitals in Greece are known for their focus on patient comfort and their ability to provide a personalized approach to healthcare.
One example of a private hospital in Greece is the Mediterraneo Hospital in Athens. This modern facility is equipped with state-of-the-art medical technologies and offers a wide range of medical specialties, including cardiology, orthopedics, and oncology. The hospital's commitment to patient-centered care ensures that individuals receive personalized treatment plans tailored to their specific needs. English-speaking healthcare professionals are also readily available in private hospitals, making it easier for international patients to communicate and receive the care they require.
Private hospitals in Greece have gained a reputation for their emphasis on quality and personalized care. These hospitals often have shorter waiting times for procedures and consultations, allowing patients to receive timely treatment. The availability of private rooms and a more comfortable environment enhances the overall patient experience. While private hospitals may come at a higher cost, many individuals value the added benefits and choose to seek medical treatment in these facilities.
Top Hospitals in Greece
Greece is home to several top-notch hospitals that are recognized for their excellence in various specialties. These hospitals have earned their reputation through their commitment to providing exceptional care and their use of advanced medical technologies. Patients from around the world travel to Greece to seek treatment in these renowned institutions.
The best hospitals in Greece are spread across the country, ensuring that individuals have access to quality healthcare regardless of their location. From Athens to Thessaloniki, Heraklion to Alexandroupoli, these hospitals are strategically located to serve the needs of the population. Patients can choose the hospital that best suits their medical requirements and preferences, knowing that they will receive top-quality care.
Hospitalization Statistics For Greece In 2022
Healthcare Services in Greece
Hospitals in Greece provide a comprehensive range of healthcare services to meet the diverse needs of patients. These services include surgical procedures, diagnostic imaging, intensive care units, rehabilitation, emergency departments, and pharmacies. Specialties such as cardiology, neurology, orthopedics, and oncology are readily available, ensuring that individuals can receive specialized care for their specific medical conditions.
For example, the KAT General Hospital of Attica, also known as KAT Hospital, is one of the largest hospitals in the Attica region and is particularly known for its focus on orthopedics and traumatology, which has led to its reputation as the hospital for accidents and fractures.
Choosing the right hospital is crucial for quality healthcare in Greece. Factors such as the hospital's reputation, medical expertise, available specialties, and the overall patient experience should be considered. By researching and understanding the services offered by different hospitals, individuals can make informed decisions about their healthcare and ensure that they receive the best possible treatment.
Emergency Numbers in Greece
In case of emergencies, it is important to be aware of the emergency contact numbers in Greece. These numbers are essential for immediate assistance and can be dialed in times of need. The emergency numbers in Greece include 100 for the police, 199 for the fire department, 166 for emergency medical services, and 108 for the coast guard.
Knowing these numbers can help individuals quickly access the appropriate assistance and ensure prompt response in emergency situations.
Facts about Greek Hospitals
The number of public hospitals in 2021 was 124. This number includes public and private hospitals.
As of 2021, there were approximately 45,101 hospital beds available in Greece (source). This number has remained nearly unchanged in recent years.
The number of hospital beds per 1,000 people in Greece decreased to 4.18 in 2019. This is slightly below the world average of 4.53 hospital beds per 1,000 people in 2019.
The average occupancy rate of hospital beds in Greece was reported to be 61.6% among OECD countries (source). This is comparatively low, with countries like the United States, the Netherlands, and Hungary also having occupancy rates around 65% or less.
Hospitals in Greece by Legal Type, Ownership Form, and Region (2017)
Α comprehensive overview of the distribution of hospitals and their beds across various regions in Greece, segmented by their legal type and ownership form. Ιnsights into the healthcare infrastructure of the country, highlighting the concentration of facilities in certain areas and the distinction between public and private entities.
All of Greece combined:
Hospitals: 277
Beds: 45,267
Public Law Hospitals: 125 with 29,495 beds
Private Law Hospitals: 5 with 894 beds
Private Clinics: 147 with 14,878 beds
Eastern Macedonia and Thrace:
Hospitals: 17
Beds: 2,420
Public Law Hospitals: 6 with 1,555 beds
Private Clinics: 1 with 865 beds
Central Macedonia:
Hospitals: 44
Beds: 8,466
Public Law Hospitals: 17 with 4,839 beds
Private Law Hospitals: 1 with 651 beds
Private Clinics: 26 with 2,976 beds
Western Macedonia:
Hospitals: 9
Beds: 1,101
Public Law Hospitals: 5 with 666 beds
Private Clinics: 4 with 435 beds
Thessaly:
Hospitals: 32
Beds: 3,953
Public Law Hospitals: 5 with 1,659 beds
Private Clinics: 27 with 2,294 beds
Sterea Ellada (Central Greece):
Hospitals: 10
Beds: 880
Public Law Hospitals: 8 with 826 beds
Private Clinics: 2 with 54 beds
Ionian Islands:
Hospitals: 6
Beds: 601
Public Law Hospitals: 5 with 549 beds
Private Clinics: 1 with 52 beds
Western Greece:
Hospitals: 16
Beds: 1,998
Public Law Hospitals: 11 with 1,614 beds
Private Clinics: 5 with 384 beds
Peloponnese:
Hospitals: 10
Beds: 1,266
Public Law Hospitals: 8 with 1,216 beds
Private Clinics: 2 with 50 beds
Attica
Hospitals: 96
Beds: 19,040
Public Law Hospitals: 55 with 11,637 beds
Private Law Hospitals: 5 with 224 beds
Private Clinics: 58 with 7,179 beds
North Aegean Islands
Hospitals: 7
Beds: 630
Public Law Hospitals: 5 with 576 beds
Private Clinics: 2 with 54 beds
South Aegean Islands
Hospitals: 8
Beds: 1,057
Public Law Hospitals: 6 with 929 beds
Private Law Hospitals: 1 with 19 beds
Private Clinics: 1 with 109 beds
Crete
Hospitals: 15
Beds: 2,416
Public Law Hospitals: 8 with 2,005 beds
Private Clinics: 7 with 411 beds
Data source: Hellenic Statistical Authority (2017)
---
---
Related pages: