Agia Sofia Children's Hospital holds a pivotal position in Greece's healthcare framework, particularly when it comes to pediatric care. Established in the heart of Athens, this renowned institution is the largest pediatric hospital in Greece offering specialized care for children up to the age of 14.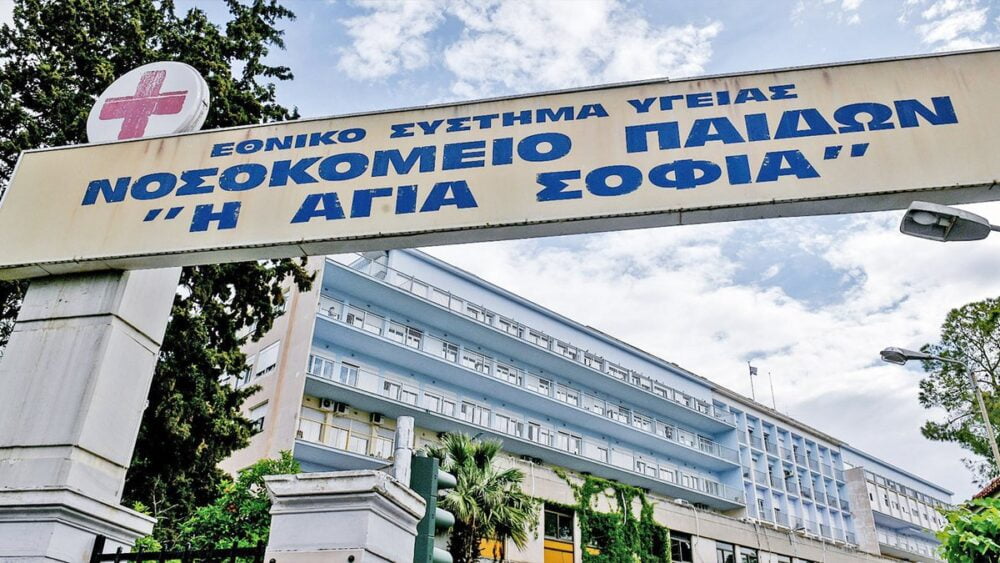 History of Agia Sophia Hospital
The hospital foundation ceremony took place on October 16, 1896, at 10:30 a.m. Leading the establishment were Crown Princess Sophia and a group of ladies comprising Angeliki Koundouriotou, Fransé Palli, Tarsí Marínou, Amalía Iliopoúlou, and a man named Konstantinos Tsakonópoulos. Their collective vision was to establish a children's hospital. Notable figures of that era, Andreas Syngros and Marinos Korgialenios, were also part of this initiative.
On March 27, 1896, the Council of the Holy Monastery of Petraki decided to allocate a plot measuring 97,777 square meters. The foundation ceremony was held on October 16, 1896, and by 1897, the hospital's first Nurse School began, offering a two-year program.
On January 9, 1900, in Athens, following a proposal from the Minister of the Interior G.N. Theotokis, the hospital's charter, named "Agia Sophia Children's Hospital," was ratified. This establishment was under the patronage of Crown Princess Sophia and was endorsed by her Royal Highness.
On January 15, 1900, the institution's charter was published in the Government Gazette. Shortly after, on March 22, 1900, Athens celebrated the hospital's grand opening ceremony.
The first patient, a sick child, was admitted on April 1, 1900.
The hospital's objectives were:
a) To care for children up to 10 years old, offering free services to the needy and paid services for the affluent, and
b) To train female nurses.
The Legacy of Agia Sofia Children's Hospital
With a capacity to accommodate approximately 750 beds, it continues to serve children up to the age of 14, providing an array of pediatric medical and surgical solutions.
Key Highlights:
Pediatric Specialties: Among its myriad services, the hospital specializes in areas like oncology, hematology, orthopedics, neurology, intensive care, and beyond.
Educational Endeavors: As a teaching hospital, Agia Sofia has joined forces with the University of Athens Medical School, furthering both undergraduate and postgraduate medical education.
Recent Upgrades: In a bid to enhance its service portfolio, recent years have witnessed a surge in new infrastructure projects, advanced equipment acquisitions, and integration of state-of-the-art information systems such as PACS and automated medication dispensing.
Focused Units and Their Significance
One of Agia Sofia's pride points is the Marianna V. Vardinogiannis ELPIDA Oncology Unit. Exclusively dedicated to children diagnosed with cancer, this unit not only offers top-notch treatments but also paves the way for groundbreaking research in pediatric oncology.
Departments and Their Roles
The multifaceted hospital boasts numerous departments catering to a broad spectrum of pediatric needs. Here's a detailed breakdown:
1st Pathology Section: This pivotal section of the Pediatric University Hospital can accommodate 205 beds, meticulously divided across several specialty clinics and units. For instance, the Neonatal Intensive Care Unit (NICU) has 30 rooms, while the Unit for Mediterranean Anemia houses 20 beds.
Surgical and Specialist Units: Agia Sofia is equipped with a plethora of surgical departments including pediatric surgery, plastic surgery, orthopedics, urology, and more. Furthermore, it possesses specialized units such as the Intensive Care Unit (ICU) and the Special Intensive Care Unit for Children.
Child Psychiatry Clinic: This is a significant wing associated with the Medical School of the University of Athens. Here, children and adolescents, aged between 0-18, receive treatment for a gamut of mental health challenges, from anxiety and depression to autism spectrum disorders. The clinic is backed by a robust team comprising child psychiatrists, psychologists, special educators, and more. Their comprehensive approach encompasses diagnostic, therapeutic, preventive, and research-oriented measures. Website: http://child-psychiatry.med.uoa.gr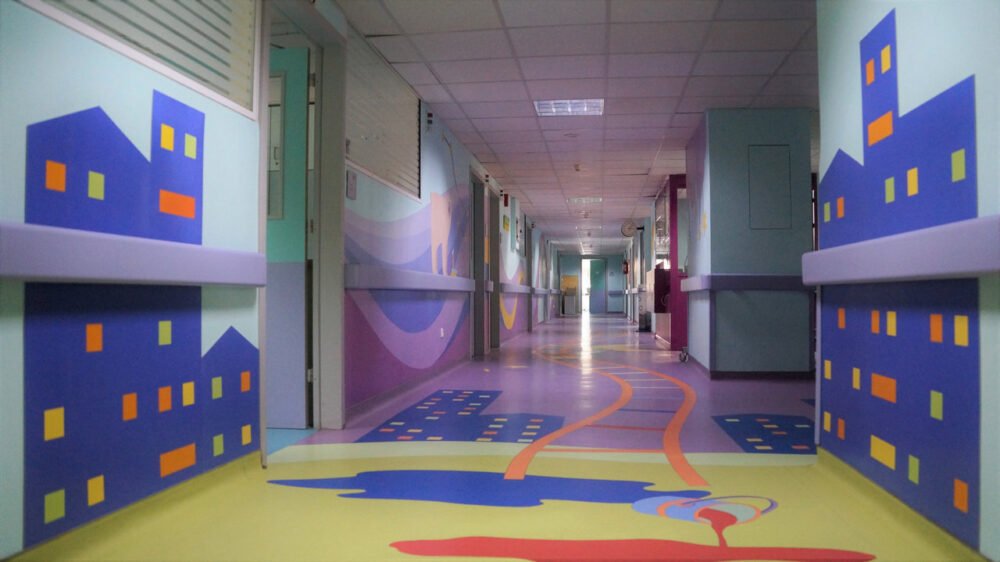 Additional Support Services
Beyond clinical care, Agia Sofia believes in a holistic approach to children's well-being. Thus, it offers:
Physiotherapy: Established in 1962, the physiotherapy department provides respiratory physiotherapy, neurodevelopmental treatment, and specialized motor physiotherapy.
Kindergarten: Recognizing the importance of normalcy during prolonged hospitalizations, a nursery school operates within the hospital premises, especially catering to children undergoing oncology treatments.
Social Workers & Psychologists: An integral part of the hospital's ecosystem, these professionals ensure the psychosocial well-being of the children and their families during hospital stays.
Reaching Out
For those looking to contact or visit the hospital:
---
/
---
Related pages: