Elena Venizelou Hospital is a general and maternity hospital located in Athens, Greece. It was founded in 1935 through a donation by Elena Venizelou, the wife of Greek statesman Eleftherios Venizelou. The hospital specializes in obstetrics, gynecology, neonatology, and pediatrics but also provides general medical services.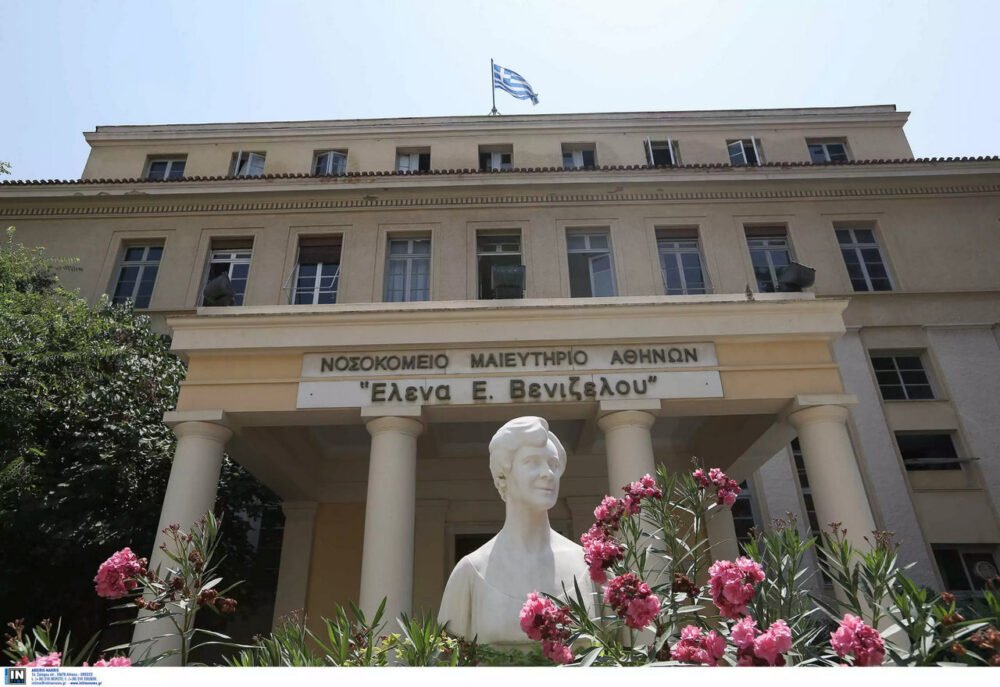 History of Elena Hospital
Elena Venizelou (born Skylitsi) was a wealthy Greek-British philanthropist born in London in 1873. She was the second wife of the prominent Greek statesman Eleftherios Venizelos. (source)
Upon acknowledging, in 1926, that in the entire greater Athens district (of some 400.000 inhabitants at the time) there were only three inadequately operating maternity hospitals (the Public Maternity Hospital with 70 beds, the "Tzaneio" Hospital Obstetric Department with 10 beds, and the Community Maternity Hospital) with deficiencies in scientific instruments and appropriately educated staff, Elena Venizelou decided to donate to the city of Athens a scientifically complete maternity hospital that would cover all of the capital's needs and tuition for this skilled and educated midwives for the entire country especially for the rural provinces for this.
Thanks to the enthusiasm of the President of the Hellenic Red Cross, Athanasakis, and the help of Professor Rossier and the architect G. Epitaux, the project was completed in 1932. On February 16, 1933, the large main building was inaugurated, which quickly gained the reputation of being the first of its kind in the Balkans. In the garden there is also the church of Saints Eleftherios and Helen, where after Elena's death, according to her wish, her heart was kept.
In February 16th, 1933, the main large central building of what is nowadays Helena Venizelou General – Maternity Hospital was founded, named after the donator's dear friend, Marika Iliadis. Soon after this, it acquired the fame of being the first and foremost in its kind in the entire Balkan region.
In 1940, under the Italian-German occupation, obstetric hospital operations were cancelled and – it was used as a military hospital – up until liberation. Ever since (1942) and onwards the foundation hosted the Community
In 1947, Greece's first human milk bank was established at the hospital.
In 1988, the "Marika Iliadi" foundation Board of Directors, the Ministry of Health and Welfare, and State Social Insurance agreed to make the hospital public, now called the Elena Venizelou General & Maternity Hospital.
Healthcare Services
Obstetrics and gynecology – Provides complete pregnancy, delivery and women's health services.
Neonatology – Advanced NICU and care for premature and sick newborns.
Pediatrics – Children's medical services and pediatric specialty care.
General medicine – Range of medical and surgical services for adults.
Human milk bank – Collects and dispenses donor breast milk. Since its establishment (1937), it has been organized with the main objective of promoting breastfeeding and it has been certified as a Baby Friendly Hospital since November 2011.
Contact Info
Address: 2 Plateia Elenas Venizelou Street, Athens 115 21, Greece
Phone: +30 213 205 1000
Website: www.hospital-elena.gr
---
---
Related pages: