Thomas Mavros was born on May 31, 1954 and was one of the best strikers to ever play in Greece. Thomas Mavros holds the record in the Greek championship with 260 goals in 501 games. His nickname was simply "God".
From an early age, Mavros showed a passion for the sport, greatly influenced by his father, a football enthusiast and respected lawyer from Chios. This early exposure to football lit a flame in Mavros and set him on a path to become one of the greatest strikers in Greek football history.
Mavros leaves Panionios for AEK Athens
Mavros' professional journey began with Panionios, where his extraordinary talent was quickly apparent. However, it was his move to AEK Athens that marked the true beginning of his legendary status. At AEK, Mavros displayed remarkable skills and led the team to numerous victories in the 1970s and 1980s.
His time at AEK was punctuated with incredible achievements, including a phenomenal record of 260 goals in 501 Greek championship games. This record still stands as a testament to his prowess on the pitch.
International Recognition and Contributions
Mavros wasn't just a national hero; his talents were recognized internationally. In 1984, he was selected for the World XI team, a rare honor that highlighted his skill and versatility as a striker.
His international career also includes memorable performances for the Greek national team, where he scored 11 goals in 36 appearances between 1972 and 1984.
His most notable contribution was the winning goal in the European Championship semifinal against Czechoslovakia, which secured a 2-1 victory for Greece.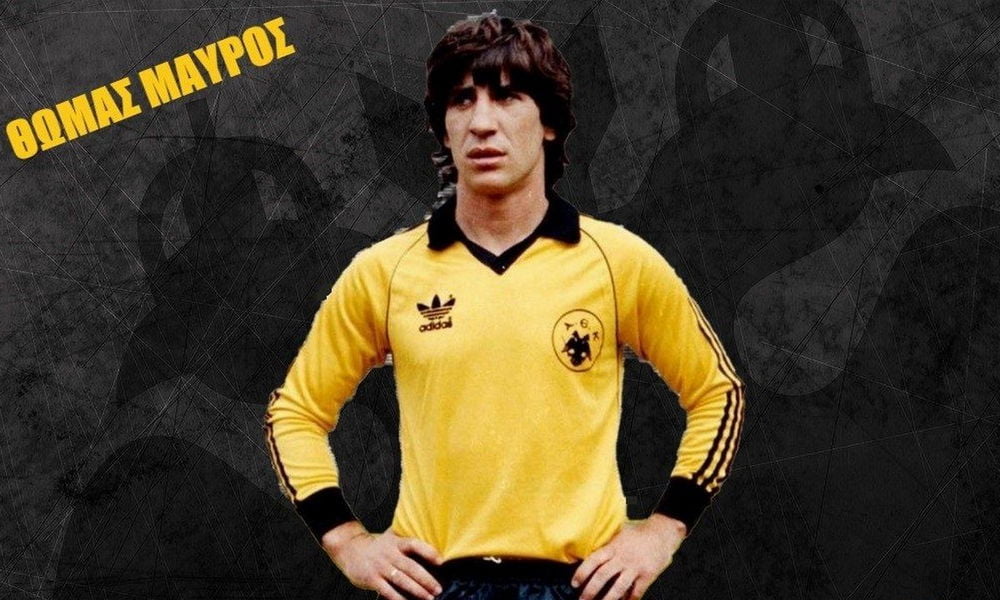 Off the field: A leader and family man
Following his retirement from professional football, Mavros briefly served as president of AEK Athens in 2012. Although his tenure was brief, it demonstrated his continued commitment to the sport and the team he loves.
Off the court, Mavros is a devoted family man, married to former basketball player Angeliki Agorastopoulou. The couple has three children who embody the values of teamwork and perseverance that Mavros exemplified throughout his career.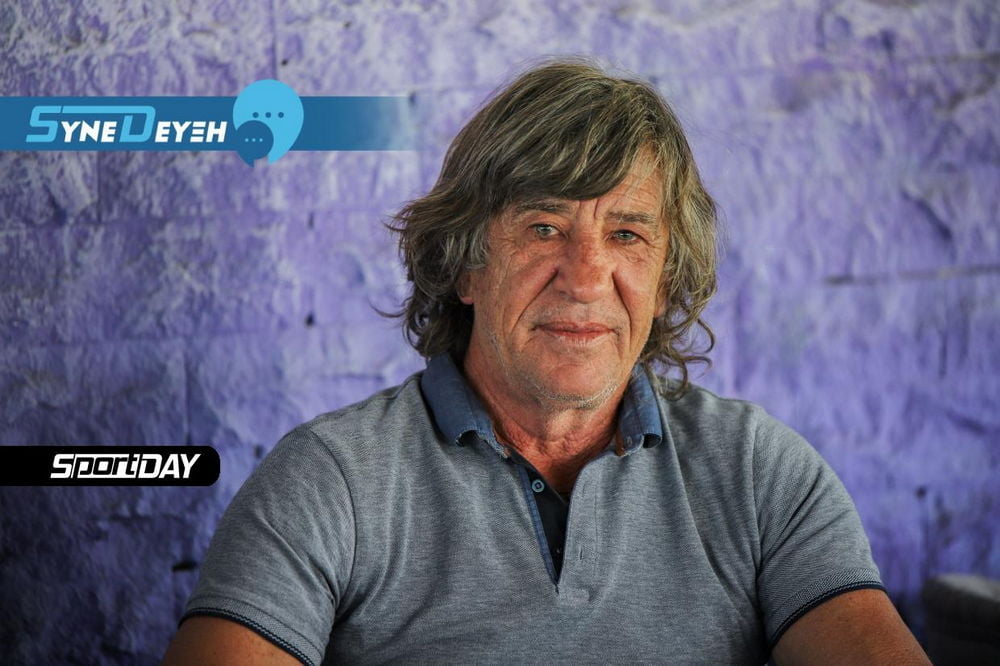 Memorable Moments of Mavros Career
Thomas Mavros has experienced many memorable moments throughout his career, but two in particular stand out.
His first significant achievement came during his tenure with AEK Athens in the 1977 UEFA Cup. Mavros played a key role in leading AEK Athens to the semi-finals. A memorable highlight was his performance in the quarter-final against Red Star, when he scored the decisive goal in the 28th minute to give AEK Athens a 2-0 victory. The win was crucial to AEK's progress in the tournament.
Another outstanding moment came on May 17, 1978, in a match against Olympiacos. Although Olympiacos took an early lead, AEK responded strongly, scoring six goals. Mavros was instrumental in the comeback, scoring three goals himself in one of the outstanding performances of the season.
Mavros' accolades go beyond these moments:
He holds the record for top scorer in AEK Athens-Olympiacos matches with 16 goals.
His scoring prowess earned him the Silver Shoe in the 1978-79 season, when he scored 31 goals, just behind Kees Kist, the Golden Shoe winner with 34 goals.
His contributions were not limited to club football; he was a key member of the national team that played in the 1980 European Championship in Italy.
Mavros' influence also extended to international charity matches. He played for the Mixed Cosmos in a friendly against the New York Cosmos at Giants Stadium in New Jersey on July 22, 1984, a match organized for UNICEF.
He was also a member of the Mixed Europe team that played on August 18, 1981.
Mavros' career accomplishments are considerable. He scored an astonishing 260 goals in the Greek championship and was the league's top scorer in the 1977-78, 1978-79, 1984-85 and 1989-90 seasons. His selection for the World XI in 1984 further cemented his reputation as one of the most outstanding players in the history of Greek club football.
Read more:
---
Read more about football In Greece