The Onassis Cardiac Surgery Center (OCSC) is a renowned hospital located on Syngrou Avenue in Kallithea, Athens. It specializes in cardiovascular surgery, diagnostic, and interventional cardiology. The hospital is equipped with modern facilities and equipment to cater to a wide range of needs, from simple diagnostic tests to specialized and innovative examinations for both inpatients and outpatients.
The center is also recognized for its work in the field of heart transplantation, heart surgery, and cardiology for both adults and children, making it the first certified hospital in Greece for these services. The hospital is also known for its commitment to digitalization, with plans to become the first fully digitized hospital in Greece and among the first in Europe. This includes the installation of sophisticated imaging systems, the use of artificial intelligence for diagnosis, and the implementation of a hospital management system.
It has over 200 beds and 10 operating rooms equipped with state-of-the-art medical technology. It employs over 600 healthcare professionals including cardiologists, cardiac surgeons, nurses and technicians.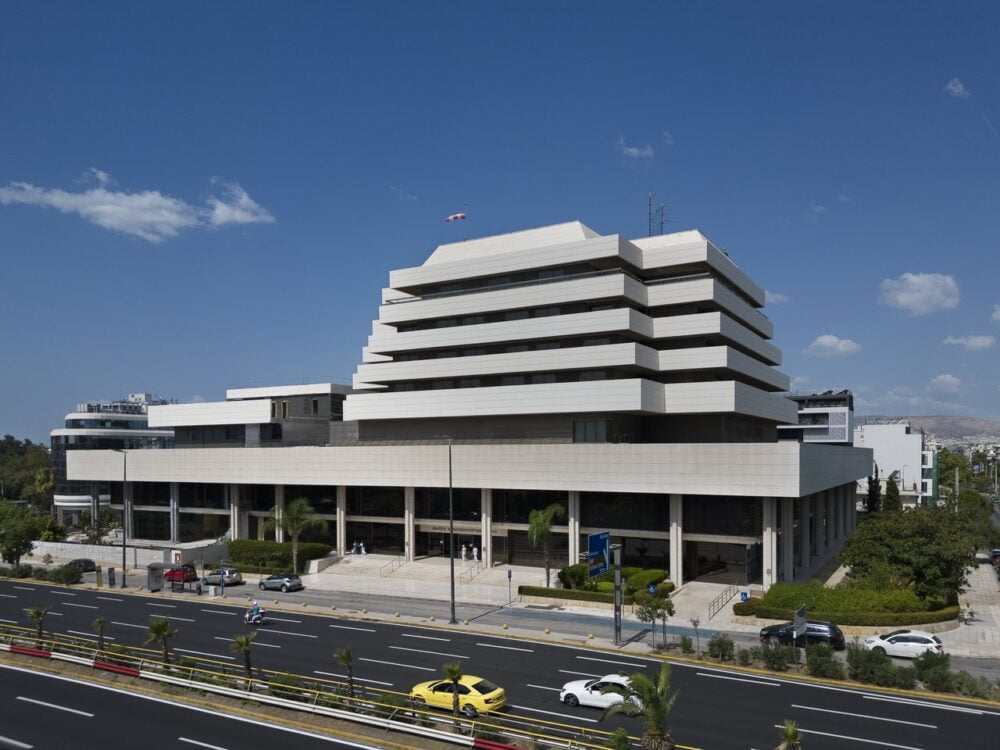 Achievements and Impact of the Onassis Cardiac Surgery Center (OCSC)
Since its inception in 1993, the center has undertaken 45,680 heart operations, 160 heart transplants, and numerous critical tests.
Made notable economic contributions, saving the social security trust funds an estimated $640,000,000 by reducing overseas medical costs.
Made an investment of $8,500,000 between 2002 to 2005 to upgrade its biomedical technology.
Facilities and Medical Services
OCSC provides a comprehensive range of cardiac services utilizing advanced medical technology:
Cardiac Surgery: Performs over 1000 heart operations annually including coronary artery bypass, valve repair/replacement, aortic surgery, heart transplantation and implantation of mechanical circulatory support devices. The hospital has 4 cardiac surgery departments with ICUs.
Interventional Cardiology: Carries out over 3000 catheterizations and 1300 angioplasties per year. Services include coronary angiography, angioplasty, valvuloplasty, closure of congenital heart defects, electrophysiology procedures.
Heart Failure and Transplantation: Provides medical and surgical treatment of heart failure, including heart transplants and mechanical circulatory support. A new transplant center is being developed.
Cardiac Imaging: Uses latest cardiac imaging technology like MRI, CT and 3D echocardiography.
Adult and Pediatric Cardiology: Diagnosis and management of congenital and acquired heart diseases in children and adults.
Cardiac Rehabilitation: Supervised exercise and lifestyle modification programs.
Emergency Cardiology: 24/7 emergency department for managing acute cardiac conditions.
Technological Advancements:
Digitalization: Implementing full digitalization including advanced imaging systems, artificial intelligence for diagnosis and hospital management software. This will make OCSC one of the first fully digital hospitals in Europe.
Cardiac Imaging: Installing new cardiac MRI, CT and 3D echocardiography systems.
Transplant Center: Developing a transplant center for heart, lung, liver, pancreas and kidney transplants to be operational by end of 2024.
Research: Ongoing research collaborations with international organizations on areas like heart failure, imaging, cardiothoracic surgery, nursing.
Medical Staff and Leadership
OCSC employs over 600 healthcare professionals including:
Cardiac Surgeons: Over 20 specialized cardiac surgeons like Dr. Kostas Perras (Director of Cardiac Surgery) and Dr. Antonios Roussakis (Director of 2nd Cardiac Surgery Division).
Cardiologists: Around 60 cardiologists trained in different subspecialties like interventional cardiology, imaging, electrophysiology.
Nurses and Technicians: Highly qualified nursing staff and technicians in cardiac surgery, cardiology, ICUs, operating rooms.
Other Staff: Administration and support staff.
Historical Background:
The Onassis Cardiac Surgery Center (OCSC) was conceived, designed, constructed, equipped, and furnished by the Alexander S. Onassis Public Benefit Foundation.
Construction of the OCSC began in October 1987.
The hospital opened on October 6, 1992 after 5 years of construction. It was donated to the Greek government by the Onassis Foundation.
In 1993, the facility was donated to the Greek State.
The center has been operational since then under the supervision of the Ministry of Health.
Key Events
1990s – During the 1990s, the OCSC performed the first heart transplants in Greece and became the first certified hospital for heart surgery and cardiology services for adults and children.
2000s – The hospital continued to expand its services, performing more complex surgeries like heart and lung transplants. It cemented its position as one of the leading cardiac centers in Europe.
2010s – The OCSC focused on modernization, seeking to become the first fully digitized hospital in Greece. This included adopting advanced imaging systems, artificial intelligence, and hospital management software.
2024 – A new Transplant Center is scheduled to open to expand transplantation services.
Departments and Services:
Cardiothoracic Surgery Department
Cardiology Department
Anesthesiology Department
Diagnostics Department
Heart Failure & Transplantation Department
Interventional Cardiology
Cardiac Imaging
Adult and Pediatric Cardiology
Cardiac Rehabilitation
24/7 Emergency Cardiology
Link: https://www.onassis.org/health/onassis-cardiac-surgery-center
---
---
Related pages: