Marryme is a boutique destination wedding and event planning company in Greece, that designs, plans and organizes weddings in Santorini and the rest of the Greek islands, as well as in prime and historic locations in Greece, such as Athens, Nafplion, Monemvasia.
website: https://marryme.com.gr/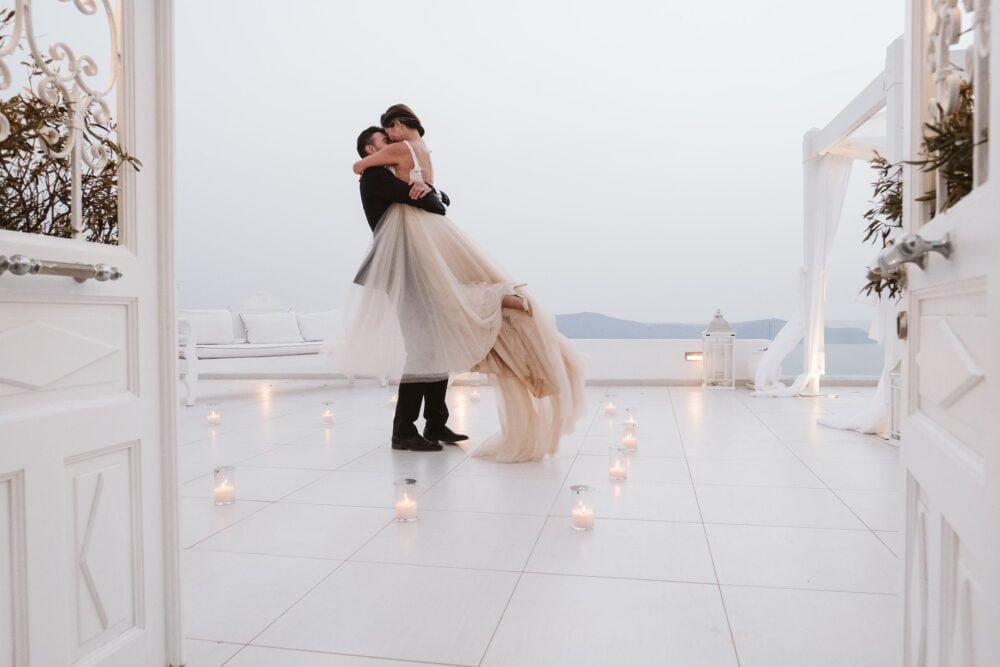 Where can you find a more romantic place than the island of Santorini to celebrate your wedding day and have the best ever wedding ceremony and reception? The blue domes and the whitewashed houses create a romantic scenery and give a special fleur to your wedding in Greece.
As wedding planners in Santorini and the rest of Greek islands, we can create a dream destination wedding in magnificent places with marvelous settings. We offer Santorini wedding packages as well as custom made weddings in Greece.
We have created beautiful civil, symbolic, Greek Orthodox, Jewish and Hindu weddings. as well a renewal of vows and proposals. Our reputation worldwide is well known for our professionalism and beautiful weddings in Greece.
Our services include:
Hair and make up
Wedding flowers and decoration
Wedding cakes
Dj's and music
Lighting
Photography and video
Fireworks
website: https://marryme.com.gr/
facebook: https://www.facebook.com/marrymecomgr/
tel: 30-6931123014