Located in the picturesque seaside village of Panormo in the region of Rethymno, Idili Traditional Houses offer a remarkable experience that combines the charm of Cretan architecture with the comfort of modern amenities. Just a stone's throw from the beach, this stone-built hotel serves as a peaceful sanctuary for travelers seeking both relaxation and cultural immersion.
Located just 100 meters from Panormo's inviting beach, Idili is ideally situated for guests to enjoy the Mediterranean sun and sea. The proximity to the village center allows easy access to a variety of local tavernas and shops, enriching your stay with the flavors and crafts of Crete.
Distinctive Accommodation
Experience Elegance with Cretan Heritage.
Idili boasts a collection of traditionally decorated apartments, each reflecting the unique Venetian-Cretan architecture. Arches, stone walls and wooden ceilings are the essence of your stay. The apartments are equipped with kitchenettes, satellite TV and DVD players, providing a home-like environment. Selected units also feature a welcoming fireplace, adding to the traditional ambiance.
Traditional Breakfast
Wake up each morning to a traditional breakfast made with the finest local organic produce. Enjoy the nourishing meal in the picturesque setting of your terrace, colorful garden or cozy courtyard. The emphasis on local cuisine provides a culinary journey through Cretan tradition.
Amenities for a Perfect Stay
The guesthouse ensures a comfortable stay with amenities such as air conditioning, soundproofing and private balconies. The comforts extend to the quality of rest with cotton linens and cocomat pillows. Modern conveniences such as flat-screen TVs, Internet access, and a garden bar with BBQ area ensure that leisure and connectivity are at your fingertips.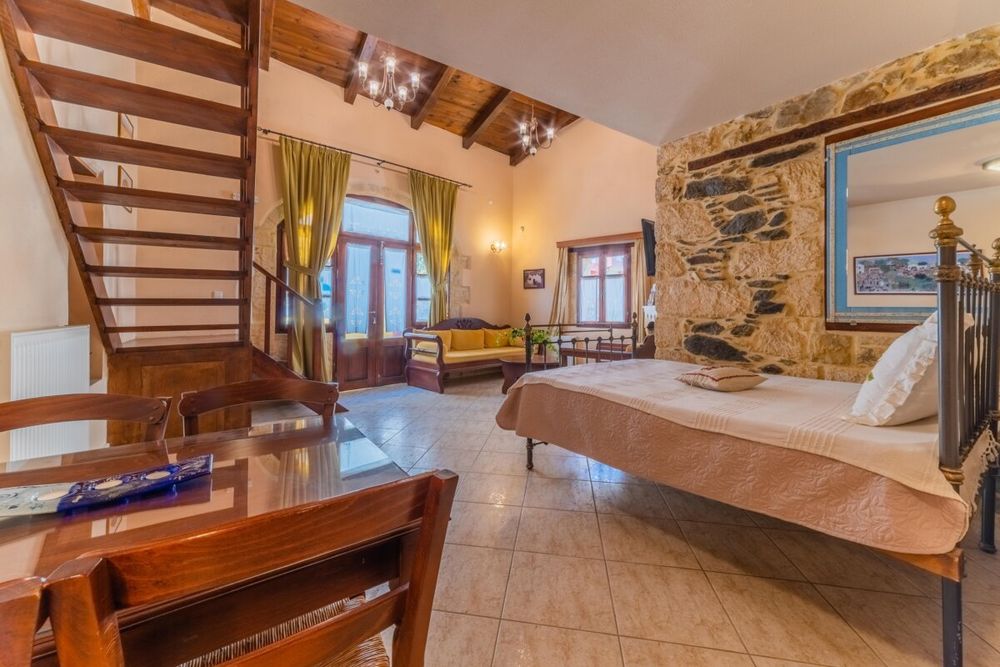 Idili Apartments Contact Info
Address: Panormo, Rethymnon, Crete
Tel.: (+30) 28340 20240
Website: https://idili.gr/